Organize your car & free up your trunk's floor space with a Backseat Hanging Organizer instead of those big, bulky and space taking box-style ones!
Specially designed to fit for SUVs, Hatchbacks, Crossovers, Minivans, MPVs, Station Wagons, Jeeps.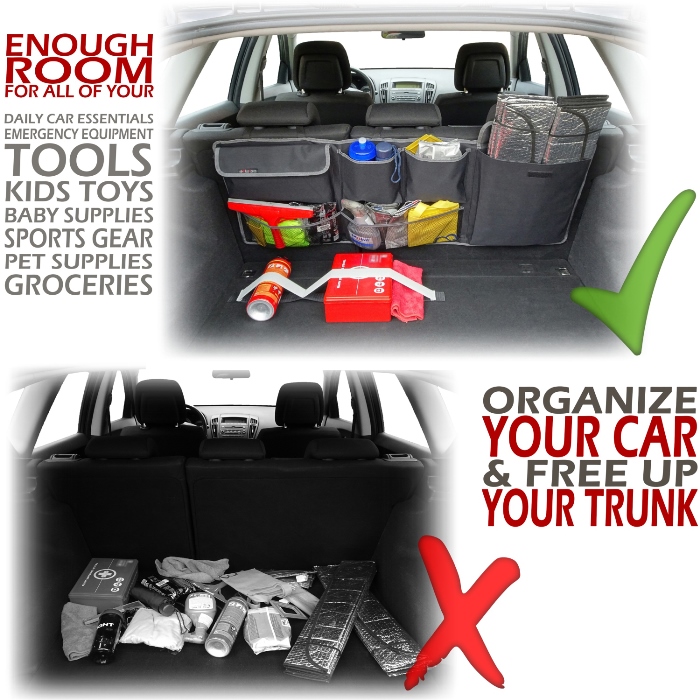 Providing enough storage with a variety of different sized pockets to meet your different storage needs. 4 pockets & 2 mesh pouches with enough room for all of your daily car essentials, emergency equipment, tools, kids toys, baby supplies, pet supplies, sports gear or groceries to keep your trunk clean and organized.
Most importantly it doesn't take up room on your trunk floor like a regular box organizer, adding valuable extra cargo storage space.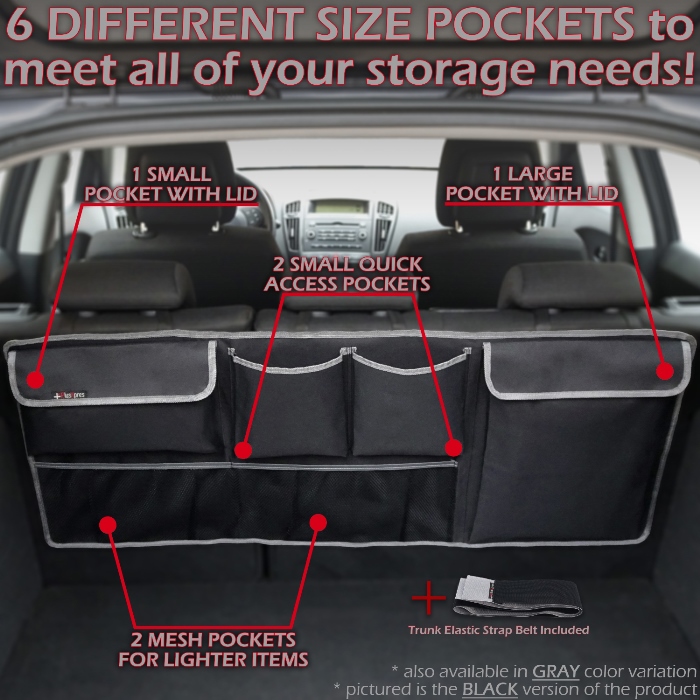 Just clip it around your seat headrests, adjust the 3 straps and attach the hook fasteners from the back of the organizer to the back of your backseat and you are done. When not in use just take it down, fold it and put it away.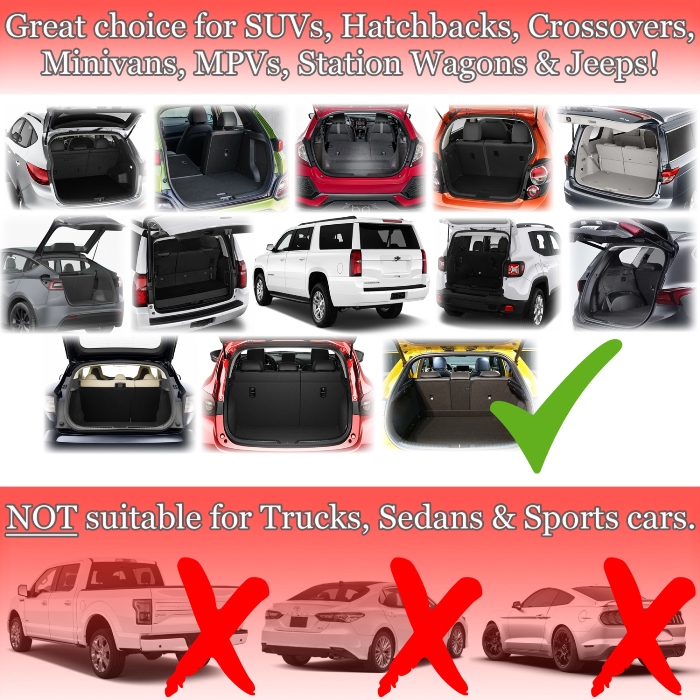 Available in BLACK & GRAY color variations!
Choose the perfect color to match your car!