It's always a good idea to have a dash cam mounted in your vehicle. You never know when you'll need footage from your windshield.
Whether used to provide evidence to your insurance company or help you avoid paying for a crash-for-cash scheme, dash cams provide some peace of mind wherever your journey takes you.
Finding the best dash cam can feel overwhelming these days, there are so many models out there, and many companies make more than one model. We already recommended a few ones in other articles, but today we are going to focus on 360 & Dual Camera models only! 360-degree and dual dash cameras have become the best choice for many drivers. In this article, we will discuss the best 360 and dual dashboard cameras that are worth buying.
Vantrue N2 Pro Dual Dash Cam – with more than 1000 positive reviews on amazon, it's one of the best dual dash cams out there. It packs a Sony sensor with 1920x1080P front and inside dash camera (2.5K 2560x1440P single front), 310° car camera, supports up to 256GB memory card, parking mode and all the standard features.
Pruveeo C2 Dash Cam with Dual 1080P Front & Inside cameras – half price compared to the Vantrue N2, it only shoots 1080P but it's a great option for a dual camera dash cam if you don't want to break the bank. It's a great choice for Uber, Lyft or cab drivers.
Crosstour Dual Lens Dash Cam with built-in GPS – featuring two cameras, 1080P front, and 720P inside, it's a great option for a great price. It also features parking monitoring, motion detection, and all standard features.
Awesafe Dual Dash Cam with 1080P Front & Inside Cameras – probably the cheapest dual dash cam out there, it still has plenty of positive reviews, customers love how easy to use it is and the quality/price ratio is one of the best.
Razo d'Action 360 4K Dash Cam – If you have the budget this is probably the best you can get for your car. With built-in WIFI and GPS, featuring a Sony video sensor, stereo microphone, this dash cam is a complete auto video security system.
BONUS – Memory cards for dash cams:
Extra Bonus – There is currently an Indiegogo project for a 360 dash cam with AI called the VEZO 360, it looks very promising so if you're interested in something like this you should keep an eye on it.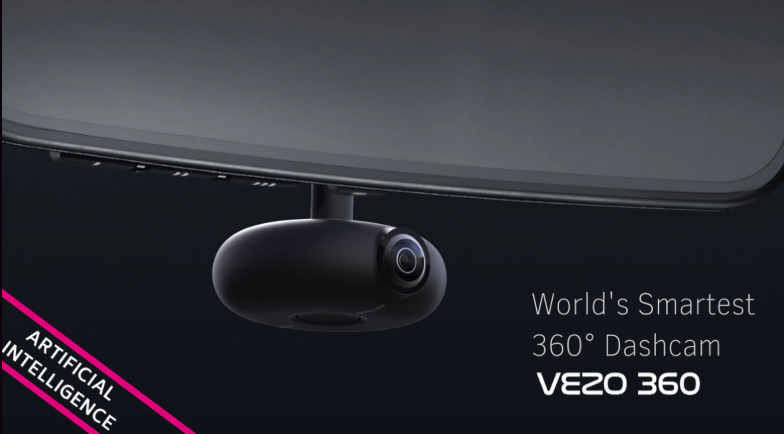 Which one is your favorite Dash Cam and why?
Know any other models that are worth mentioning?
Let us know in the comments below! 😀