Free up your trunk floor space with the BACKSEAT TRUNK ORGANIZER by PlusXpres!
Easy to use and install, solid, secure and very practical. Just align the organizer to the backseat, attach the hook fastener to the carpet of your trunk, then put all your items in the specially designed pockets.
It's a great choice for SUVs, Hatchbacks, Crossovers, Minivans, MPVs, Station Wagons, Jeeps.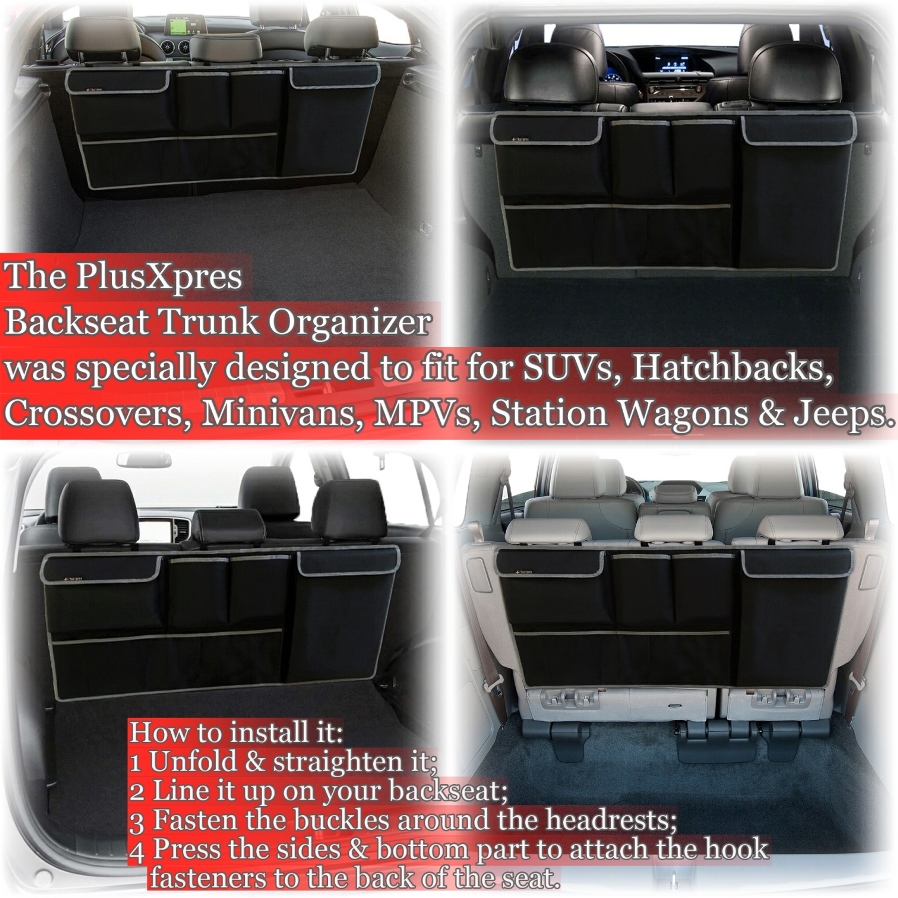 Providing enough storage with a variety of different sized pockets to meet your different storage needs. The size of this trunk backseat organizer was designed to fit SUVs, Hatchbacks, Crossovers, Minivans, MPVs, Station Wagons & Jeeps. It measures 39" x 18" (100cm x 45cm) and when not in use it can be folded to 10" x 11" (25cm x 28cm).
4 pockets & 2 mesh pouches with enough room for all of your daily car essentials, emergency equipment, tools, kids toys, baby supplies, pet supplies, sports gear or groceries to keep your trunk clean and organized. Most importantly it doesn't take up room on your trunk floor like a regular box organizer, adding valuable extra cargo storage space.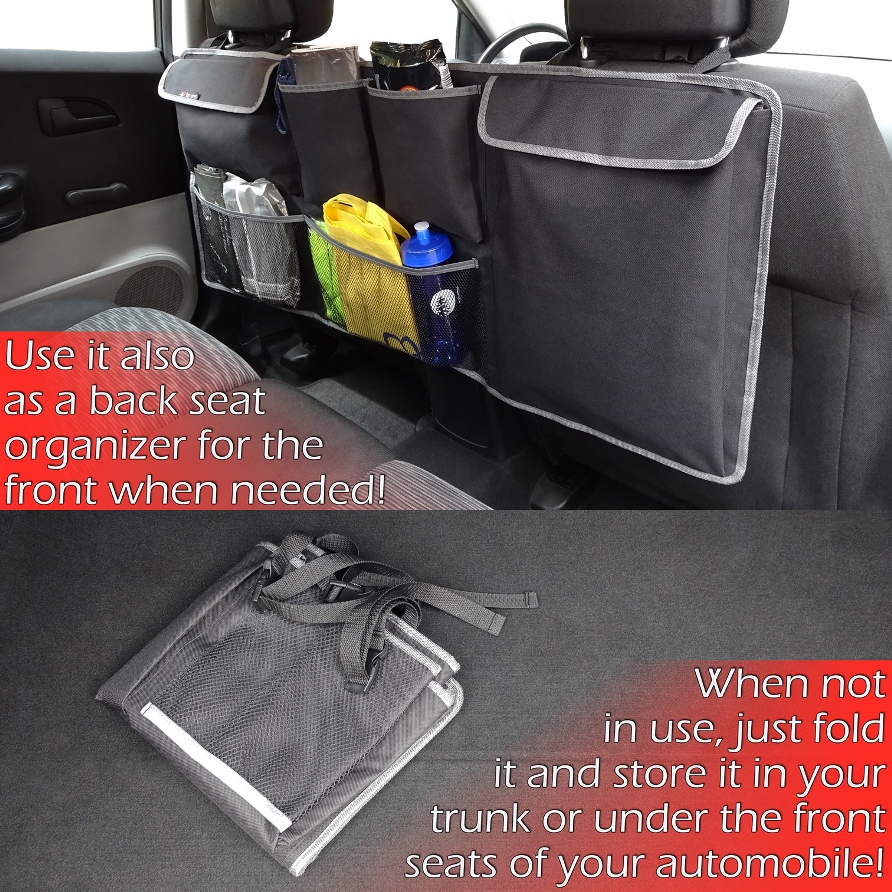 We are including a great, easy to use and practical trunk elastic hook & loop strap, to match your hanging trunk organizer and help you to clear up your trunk floor. It measures 2" x 24" (5cm x 60cm) and it helps you to secure down tools, safety kits or other essentials from moving around in the trunk.
Available for a special price: