Is your trunk always a mess?
Do you want to make those weird corners useful in your cargo area?
Do you often hear rattling sounds coming from the back of your car?
It's time to organize your car with these easy to use items. They are specially designed to hold down everything tight and secure in your vehicle so you can get rid of all the rattling sounds.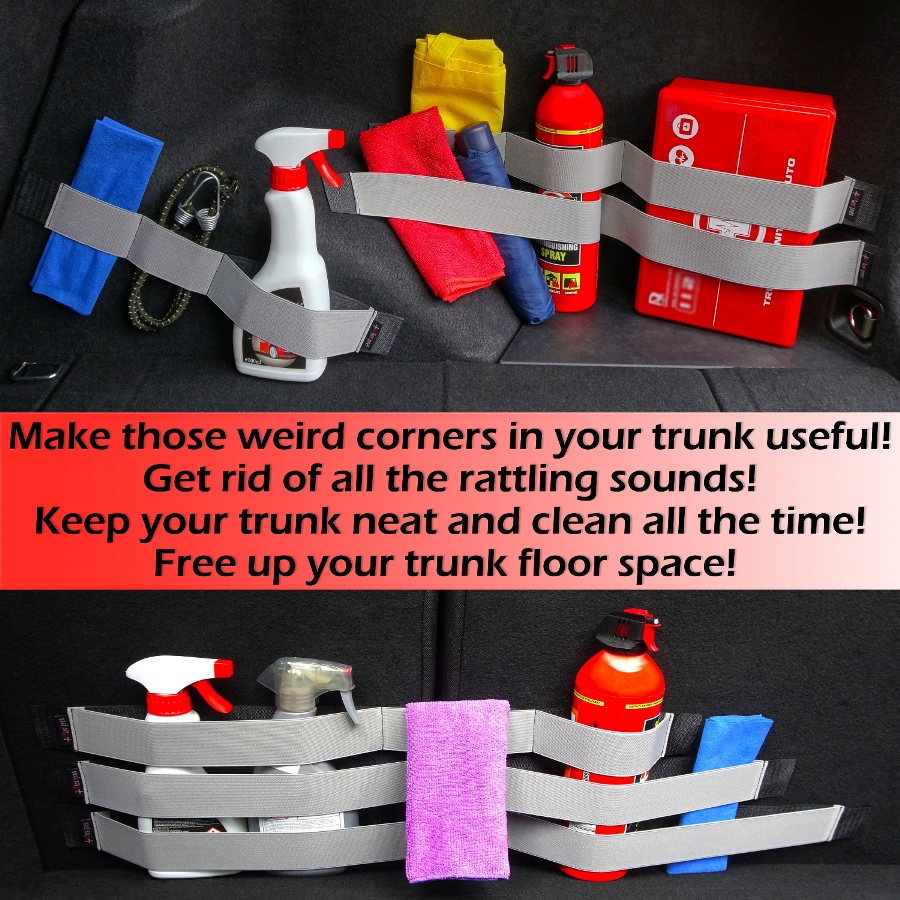 Free up your trunk floor space with these Universal Cargo Elastic Straps. They are very easy to use and install, solid, secure and very practical. Just attach the back hook fastener to the carpet of your trunk, then put all your items in between the elastic strap.
Make those weird corners in your trunk useful and get rid of all the rattling sounds. Strap down your fire extinguisher, first aid kit, tools, bottles, and other daily auto essentials.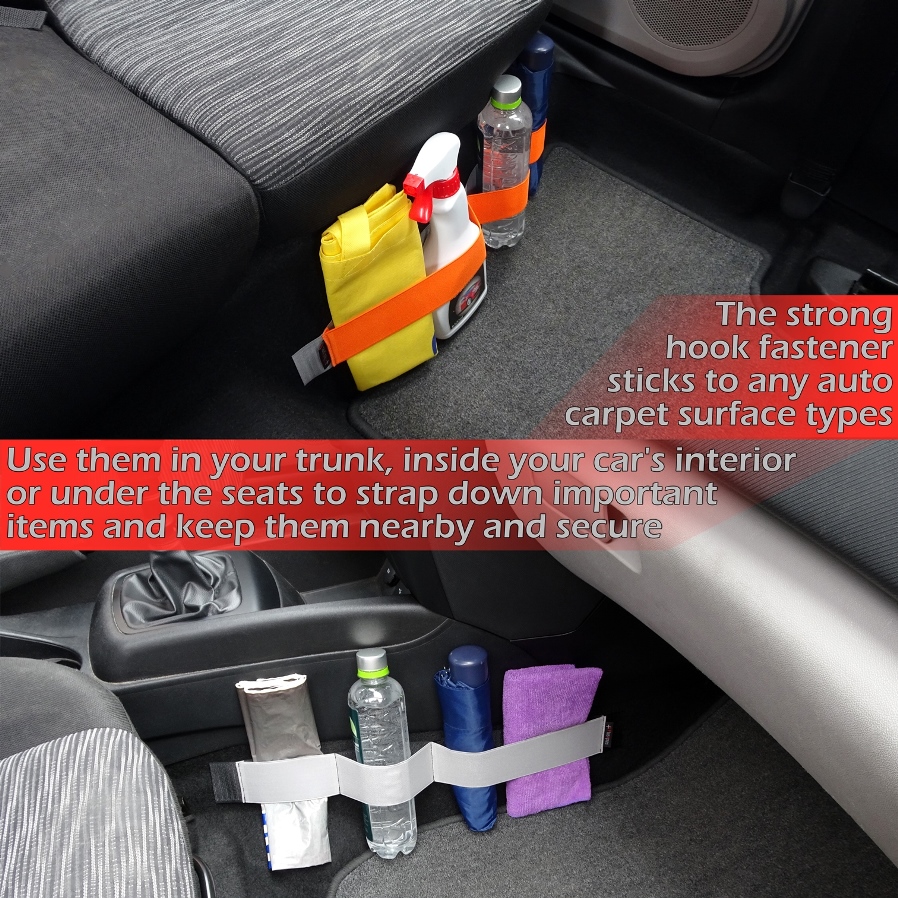 You can use the elastic straps in your trunk, inside your car's interior or under the seats to strap down important items and keep them secure. It's a great choice for SUVs, Trucks, Crossovers, Minivans, Sedans, Jeeps, Off-road vehicles and many more.
Available in a color pack or black&gray pack for a special price: