Elon Musk first teased the "Cyberpunk Truck" earlier in 2019, but the problem still is that we're not sure what we're looking at and how actually the pickup truck will look like.
We already know a few key things about the specs of the new truck, as Musk updated us with a lot of tweets this year, but the design is what most people are interested in right now.
"Well I can't talk about the details, but it's gonna be like a really futuristic-like cyberpunk, 'Blade Runner' pickup truck. It's gonna be awesome, it's gonna be amazing. This will be heart-stopping. It stops my heart. It's like, oh, it's great," said Musk in an interview on Recode's Decode Podcast, later continuing: "It's something I've been wanting to make for a long time. If there's only a small number of people that like that truck, I guess we'll make a more conventional truck in the future. But it's the thing that I am personally most fired up about."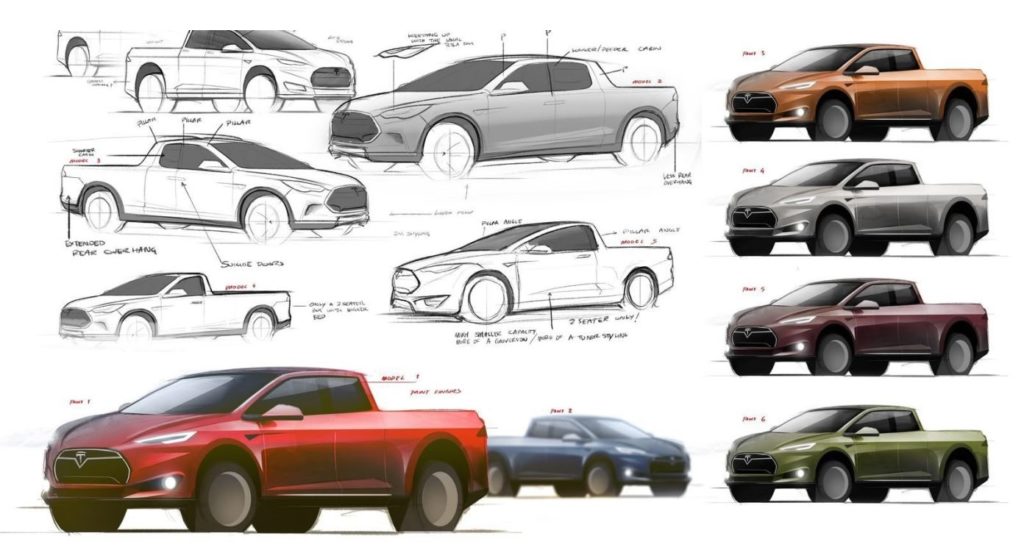 We are around one month away for the Tesla Pickup Truck reveal as Elon Musk confirmed in several tweets, so let's see what are the most popular concepts out there regarding the design of the new truck.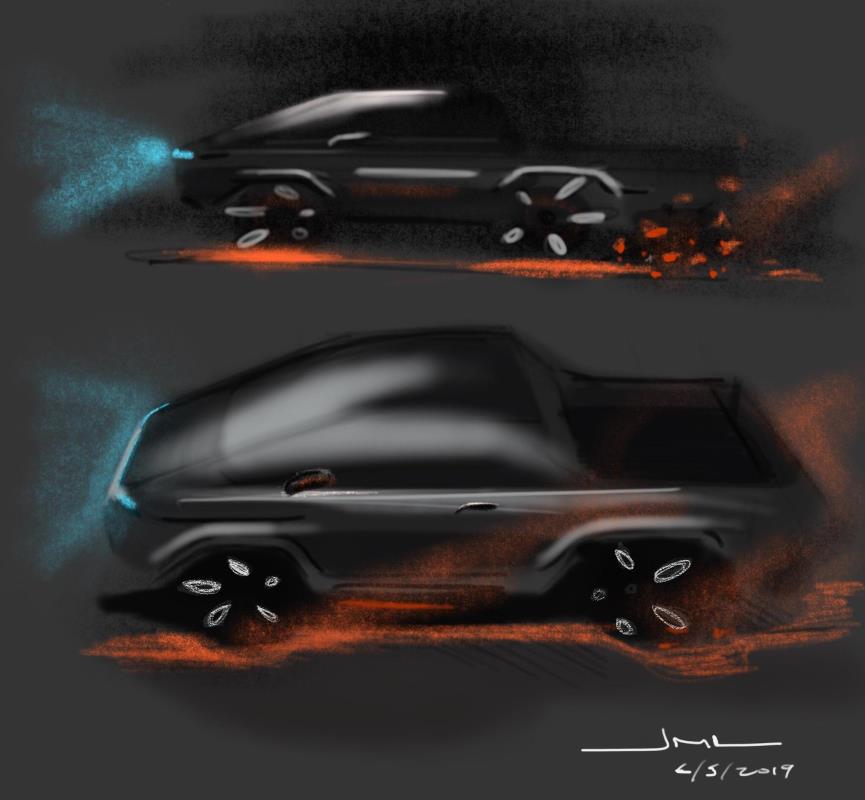 There are many concepts and renderings, but we think these are the closest ones to Musk's description and the teaser image. However, Elon says that Cybertruck doesn't look like anything bouncing around the web. He also says that "It's closer to an armored personnel carrier from the future." Let us know what you think in the comments below. We gonna see the final design soon, wonder how close everybody was to the actual looks of the truck. Soon to find out!